10 Devastating Moments In Davido's Career
Sponsored Links
Nigerian-American singerand record producer, David Adedeji Adeleke popularly known as Davido is one of the most influential artists in Africa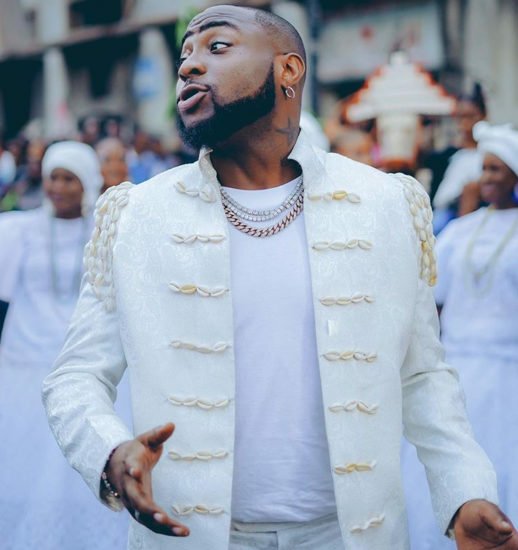 Davido rose to fame after releasing "Dami Duro", the second single from his debut studio album 'Omo Baba Olowo' (2012). In 2012, winning the Next Rated award at The Headies.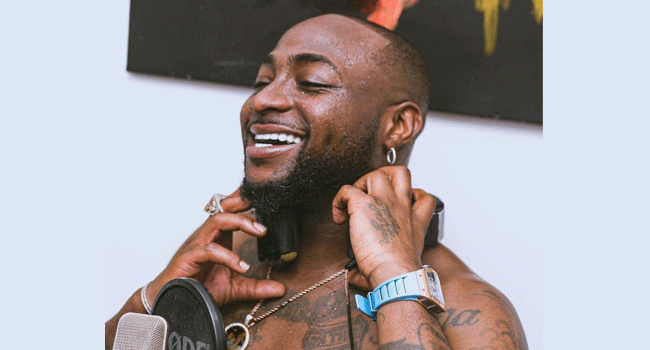 He has also faced accusations of being a member of the Black Axe confraternity (Aye Cult Group), being accused of making cult gang gestures in his music and personal videos.
Eventhough he has being slammed by fans saying he has a frog's voice, Davido is without doubt one of the greatest in Africa and the world at large
SEE 10 TIMES DAVIDO HAS FACED CHALLENGIES IN HIS CAREER:
[wp_ad_camp_2]
1. The Victor AD 'Jowo' disaster
On the 10th of May, rumours started to circulate on Twitter that Davido had stolen his romantic number 'Jowo' from Victor AD.
2. Davido and Chioma 
March this year news shared a picture of Davido kissing a woman known as Mya Yafai hit the internet. The artiste has since begun to refer to Chioma as Mama Ifeanyi, relegating their relationship to the link their child gives.
3.Davido and Burna Boy clash
Despite its mysterious nature, the Davido and Burna Boy feud which became apparent in May 2019 will go down as one of the greatest feuds in the history of the Nigerian music industry. Their feud had eventually taken a heightened turn in December the next year at a club in Ghana where to date it has yet to be confirmed if they actually exchanged blows and the cause of the altercation remains unknown.
4. Davido money dispute
This time, in April 2018 to be precise, it had involved jewelry to the tune of N60 million from a popular UK-based jeweller known as Kaycee. 
5.The Tagbo, Olu and Chime death
Davido has definitely survived a lot of controversies but the gravest is undoubtedly when he lost three friends namely Tagbo, Olu and Chime within a week in October of 2017. 
Tagbo's death which was due to alcohol-induced suffocation was the first and most incriminating as his dead body had been dropped off at a hospital by Davido's men by the singer's request and in his car as well.
6 dud cheque Dispute 
His reputation and claim of having 30 billion in the account was however tarnished some months in 2017 after the release of Ifby the accusation from a car dealership, Mr. Anekwu Valentine of Prestige Autonet Limited.
According to him, he had tried to pay the balance for a Mercedes-Benz GLE 450 with a dud cheque which couldn't be honoured by the bank.
7. Pere and the Instrumentals dispute
As an established megastar, Davido now sits on a long list of international features but back in 2017, his single Pere with Rae Sremmurd and Young Thug was his third. Its release was however met with some controversy as a music producer, HOD, put out a series of tweets accusing Dammy Krane of selling the beats to Davido without compensating him for his work. He had also begun the legal action process as a result. 
8.Davido and Sophia
In the early days of 2016, while the new year was still a newborn, Davido had unintentionally provided entertainment for the netizens of the Nigerian internetsphere given his reaction to being accused by Dele Momodu and Sophia Momodu of attempting to kidnap his first daughter, Imade.
9.Fans Miand the NDLEA 
On the 9th of June, 2015, Davido had released a single with Philadelphia rapper, Meek Mill, titled Fans Mi.
The NDLEA, National Drug and Law Enforcement Agency had however not been thrilled by the video and had set up an investigation regarding it with the claim that it had glamourised drug dealing.
10. sex scandal
Five years after Davido struck out on the music scene, he was struck by yet another sex scandal. This also involved leaked photos but was more brutal as the poster body shamed him, calling him out on the size of his manhood. The photos were shared on Twitter by a user with the handle 'King_Amarah.