"Be careful who you roll with"- Bobrisky reacts as 100K People Unfollow Hushpuppi on Instagram
Sponsored Links
crossdresser, Bobrisky react towards the loss of over 100K followers on the Instagram account of Hushpuppi the alleged fraudster.
According to Bobrisky the account of Hushpuppi was once over 2.5 million followers but has now dropped to 2.4 million.
[wp_ad_camp_2]
However, this made Bobrisky to warn his fans against the type of friends to roll with especially when things turns around.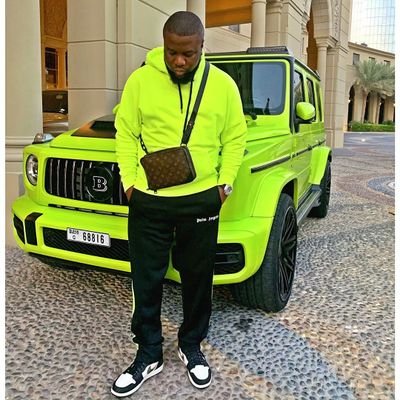 In her words:
See human beings from 2.5 millions followers 100,000 has unfollowed him. Sad reality story. Becareful of people you roll with now that you are balling o!.
See screenshot of her post below: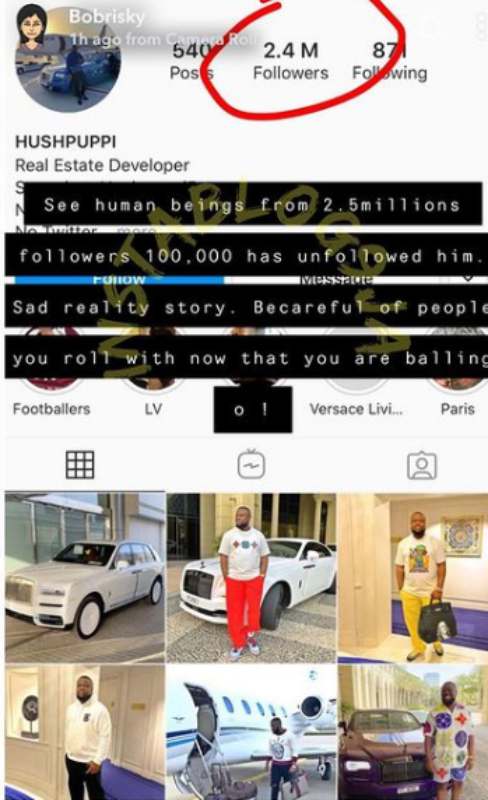 See reactions below:
@kuntaakinte_;
People unfollowed him when they realized his criminal activities, the other people remaining there is if incase he comes out and do giveaway
@onome_miss:
Which one is people you roll with.. if you dint have anything to say abeg keep shut.. is he rolling with 2.4 million followers ?? Ah .try get sense bob
@canddycookiee:
This Instagram till u realize no real love is here the better for u cause when u fall they forget u so quick do you only peace