Cossy Ojiakor Fiance Abel Jurgen Calls her a Grandmother
Sponsored Links
It has been a mixed a reaction between the love birds Able Jurgen and Cossy Ojiakor. Cossy Orjiakor is a Nigerian actress and singer.
She came into the limelight after featuring in a music video by Obesere, and is controversially known for showing off her large bosoms at social events and in music videos. 
Abel Jurgen is a German who has been dating Cossy Ojiakor for a while and they engage to get married. To the surprise of every one  Abel Jurgen, taken to social media to pant out threats against the Nollywood actress after he accused her of abusing him.
Abel Jurgen on  his official Instagram post showed off the wounds he suffered at the hands of Cossy Orjiakor after they had a misunderstanding.
Abel Jurgen, rendered all sorts oof name on the busty actress and promised her that she will soon hear from his lawyer.
Check out the screenshots below;
[wp_ad_camp_3]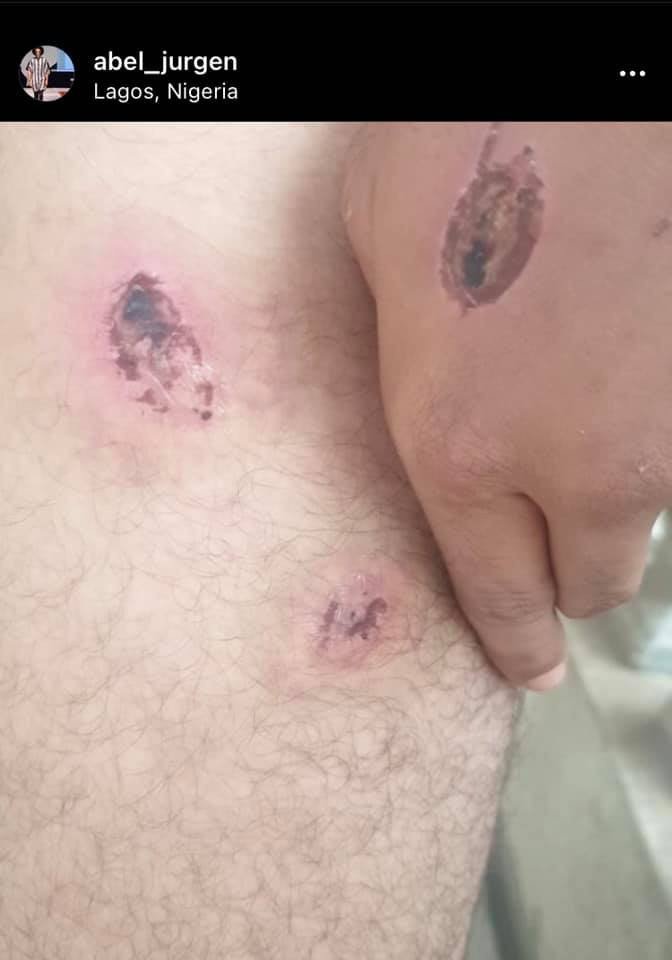 Before his post, Cossy Ojiakor has taken took to social media to broke the silence on her breakup rumors with Fiance.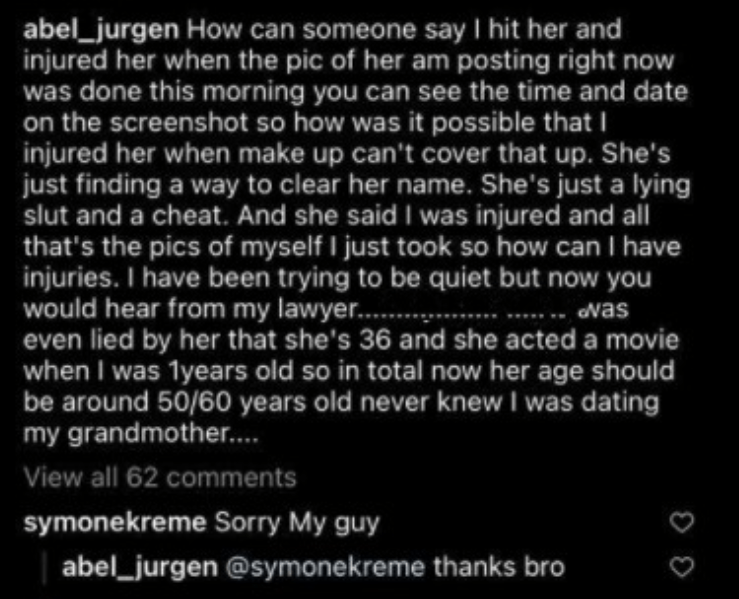 After confirming the rumour, Cossy Ojiakor revealed that she will no longler be able to tolerate the drinking habit of herAbel Jurgen, elaborating on the fact that he always misbehaves with her and destroys her properties when drunk and also gets intimidated when there is a rich guy or girl around her.