11 Times Nengi Rocked Similar Outfits With Other Celebrities – Pictures
Sponsored Links
When it comes to being a fan of a Celebrity, you would be interested in their whole life, you would want to know who they are dating, their families, how they dress, where they live and other important information.
When you love a Celebrity, you would always expect them to make you proud, to do things that would give you bragging rights. It doesn't matter if they build a house, get a new car, hat an endorsement deal, or even dress like other Celebrities.
Looking good is something that all female Celebrities should know, because their fans are watching to see how they dress. Nengi Rebecca Hampson is one lady that always makes a statement, she wears beautiful outfits that always makes people say wow.
Most times she wore similar outfits with some foreign Celebrities, it doesn't matter if they are of different color, but the outfits are similar. Up to 11 times she have rocked similar outfits with the likes of Nicki Minaj, Kylie Jenner, Kim Kardashian and many more.
Check them out below;
[wp_ad_camp_2]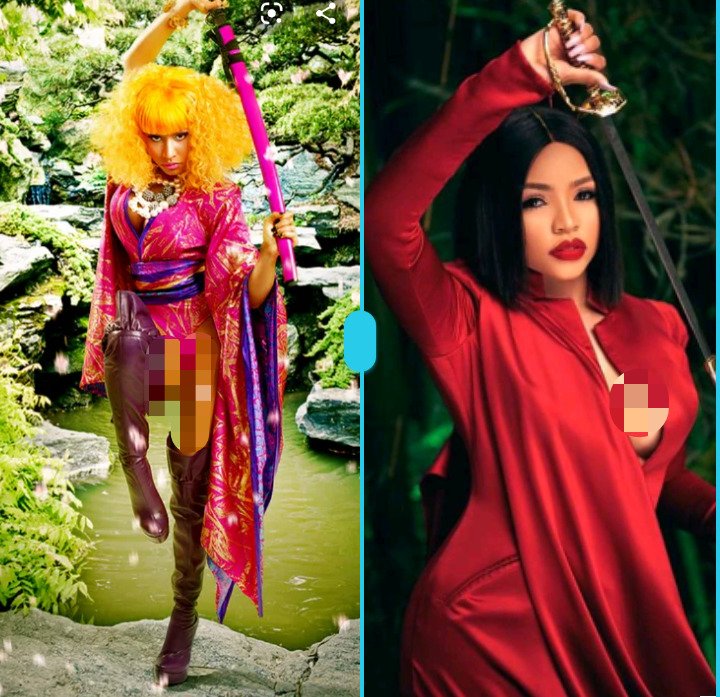 Nengi as a Ninja and Nicki Minaj as a Ninja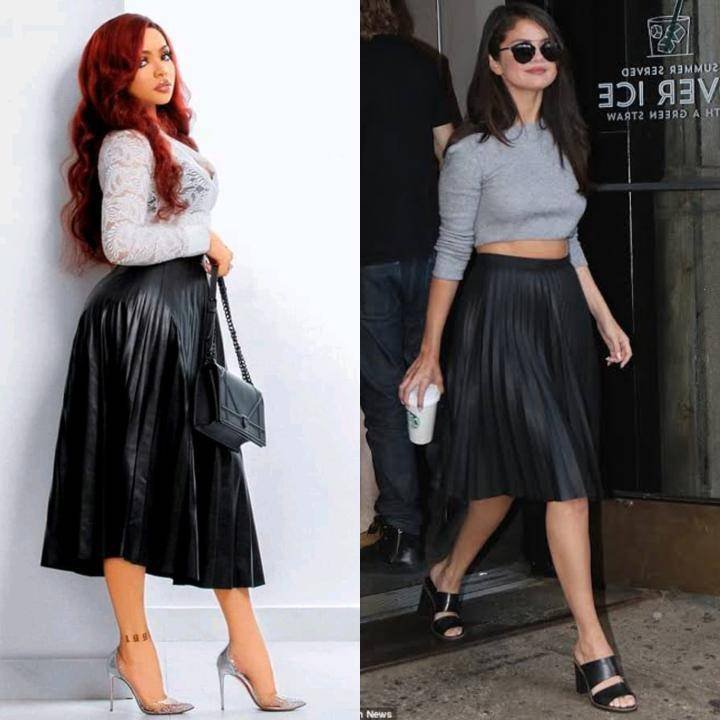 Nengi Rocked the same skirt Selena Gomez Wore, only longer
Nengi and Beyonce both rocked a Scarf top with different colors
[wp_ad_camp_2]