Banky W and Adesua Celebrates 3 years of Marriage and Reveals secrets to how they stayed Happy
Sponsored Links
The BAAD Couple revealed they had met in 2005 at an Event and 2 years after that, they were Married
Their Marriage had Shut down the internet and made sound all over the world
The Actress and Singer Couple seem quite Happy over the Years, which pricks ours Curiosity, How do you guys manage to stay Happy? 😃.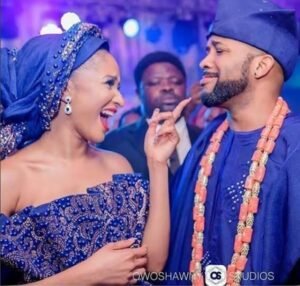 KEYS TO HAPPY MARRIAGE
1) Wait for the right Person and when you are sure he or she is the right one you work towards doing things the right way
Things are a lot easier that way
2) You need to be very much in love with the person you hope to spend the rest of your life with
3) Putting God into the Relationship for BAAD is an assurance for it's Long lasting
As he sees relationship as Threefold You, your Partner and God.
So Couples should try to do Spiritual Activities together
4) Tolerating each other's excesses
5) Be quick to apologise even if you are Right.
These they say is how they have managed to Stay Happy in their Marriage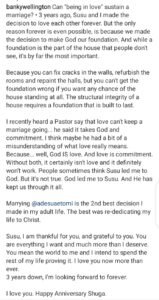 The Couple took to their Instagram handle to write very heart warming notes to each other, saying they were still deeply in love with each other.
"Grateful for the journey, every step has been worth it. Grateful for all the lessons learned, and the blessings still to come. Grateful for what we are building, and grateful most of all for our foundation."
Happy Anniversary BAAD