"I gave my husband the 'bestest' bl0wj*b known to man" – Ka3na Discloses How She Spent Her 6th Wedding Anniversary
Sponsored Links
Ex-Big Brother housemate, Kate Jones, professionally known as Ka3na, has revealed how she spent her 6th wedding anniversary with her hubby, Mr. Jones.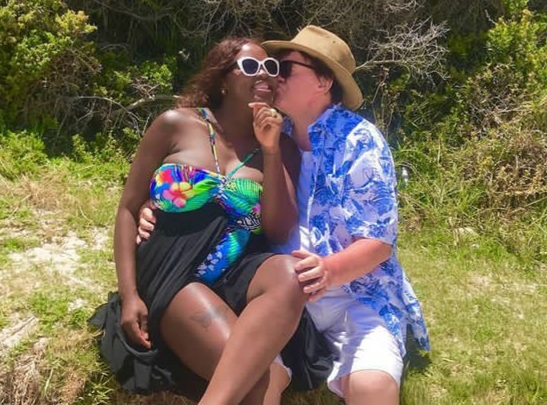 Taking to her Instagram page with over 900k followers, the mother of one said that she gave her British husband the best oral sex known to a man.

According to the reality TV star, apart from soaking herself with a few glasses of champagne, her husband "got lucky with the bestest BJ known to man".
She wrote;
"Firstly I soaked myself with few glasses of champagne then Mr Jones got lucky with the bestest BJ known to man. I made him laugh so hard we both got hungry then I made him late night breakfast. While watching our favorite late night movies and finally we both had a blissful night rest while y 'all taking panadol for the matter"
This is coming after Ka3na  revealed that at this moment in her life, she would prefer to be single without a child.
"Believe Me Marriages Are Never Perfect. This stage of my life I would rather be SINGLE with no kids" – she wrote.
See her post below:
[wp_ad_camp_2]