Lets move on – Actress Yvonne Jegede forgives ex-hubby
Sponsored Links
A few days after her birthday, Nollywood actress Yvonne Jegede has taken a step in the right direction. The mother of one took to her social media page to reveal that she has forgiven everyone who offended her including her ex-husband Abounce Fawole. In a lengthy post on her official Instagram page, the film star stated that she is letting go of every past hurts and hoping that the people she has also offended would forgive her.
To her ex-husband, she stated that it is all love from her end, noting that they should leave the past behind as things didn't work out between them.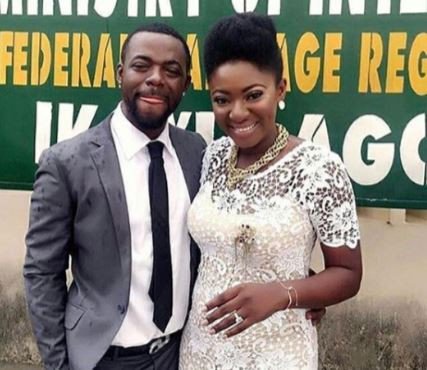 The last few years have been such an experience, I've had the high, the low, the incredible, and the not so incredible. I've been hurt and I have hurt people as well but after my last birthday a few days ago, I decided to totally let go of the past and earnest the opportunity in the present and reach out to the future to create a better story for myself and my family," she said.
To this end, I am reaching out to all my Ex-es, the one I wouldn't talk to or work with anymore, to say-I have forgiven you and I am also apologizing to those I have hurt because in relationships, it takes two(2) to tangle so I am also sorry.

To my Ex-husband, it is nothing but love, peace, and mutual respect. The past is past, it didn't work out, we should move on."
See Post below: