Nigerian Engineer Creates Tracker Drone To Help Fight Against Crimes In The Country
Sponsored Links
Nigeria

robotics engineer

, Olusola Ayoola has taken Nigerian technology sector to another level, as he has created a carbon emission tracker drone that can locate criminals in any forest.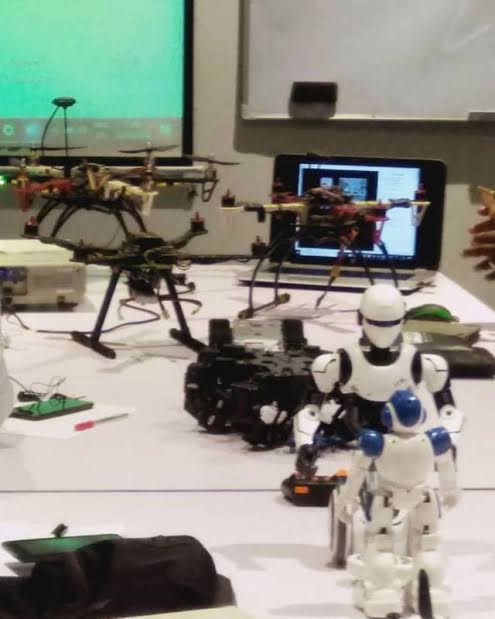 Adeyeye, was the Secretary-General of the United Democratic Front of Nigeria (UDFN), an overseas organization that promoted a return to democracy in Nigeria.
After returning to Nigeria, Adeyeye was Chairman of Ifedayo local government in Osun State and in April 2003, he was elected a member of Federal House of Representatives, representing Boluwaduro/Ifedayo/Ila Federal Constituency, holding office until April 2007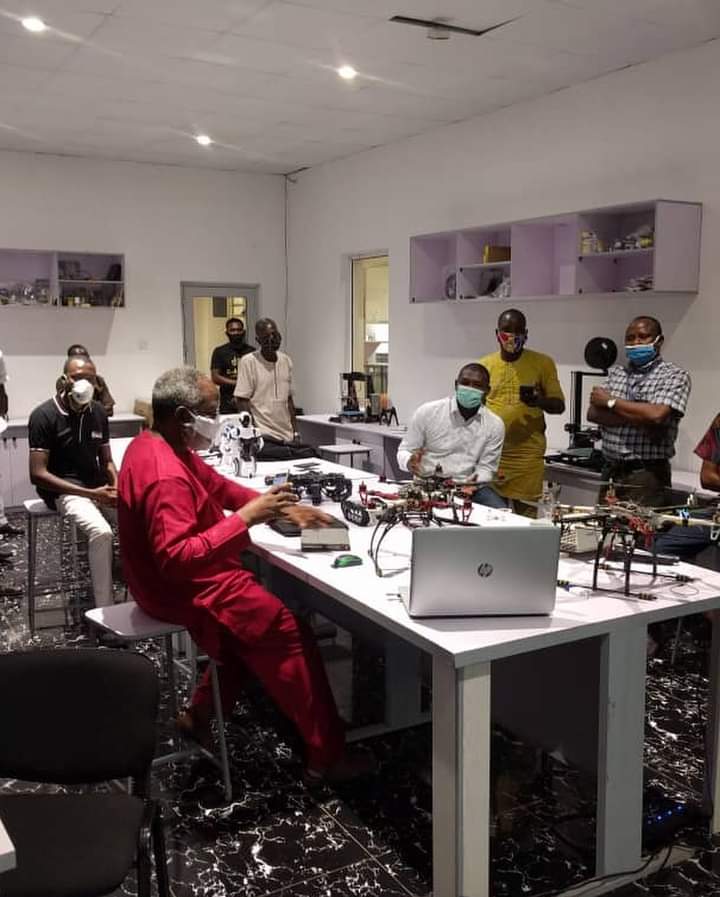 The Manchester-based MSc and PhD holder, Olusola, has proved that is has not forgotten his motherland, as he has invented a carbon emission tracker drone that has the capability of detecting criminals in the forests, to support the Nigeria government in the fight against insurgency in the country.
He also plans to establish a training center in Ibadan to provide youths with expertise in this rapidly growing sector.
Crime rate In Nigeria Is Increasing by the minute, making Nigeria one of the most dangerous places to live in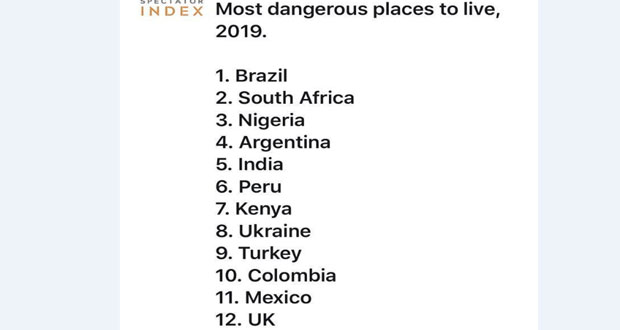 [wp_ad_camp_2]
Nigerian robotics engineer, Olusola Sayeed Ayoola, develops a carbon emission tracker drone that has the capability of detecting criminals in the forests. The drone of the U.I graduate, who had his master and PhD from Manchester, can be helpful against Boko Haram, kidnappers etc. pic.twitter.com/hu6bcVfZo2

— ᴏᴍᴀsᴏʀᴏ ᴀʟɪ ᴏᴠɪᴇ™☤ (@OvieAli) May 19, 2021
See some reactions;
@Cruisecatcher10:-Military when dey handover weapons to boko.. dem no go ever use their sense when na only to cash out with people lives dem know.. make dem gettat
@chukwu_oc:-9ja to the world 🔥.
@imranabash:-Malam need to see this
@DrIsaPantami
@Mayjinger:-I think the drone will be important in tracking kpo-fire polluters in the Niger-delta, especially Port Harcourt area
@FrancaSeyi:-BLESSINGS 🌹.
@_ETC_MONEY:-So the military till now nor know say them need such device. This na military way day call for meeting up and down,both leaders non sabi think well
@azemobor:-Hope
@PoliceNG:-will take advantage of this.
@UsmanAhmadu7:-The government should just use this opportunity to get rid of insecurity in the country this is a very very good step to bringing back peace to Nigeria.